(Part 8 of 13 in series, Scaf 101)
This is another variation on the cube (the next build I'm going in a totally different direction ;). basically, take the 7-foot side pipes and turn them into stabilizing legs, so you can do some limited laché (there's a better build for that though), pullups, climbing and under-bar stuff.
Here's the layout shot: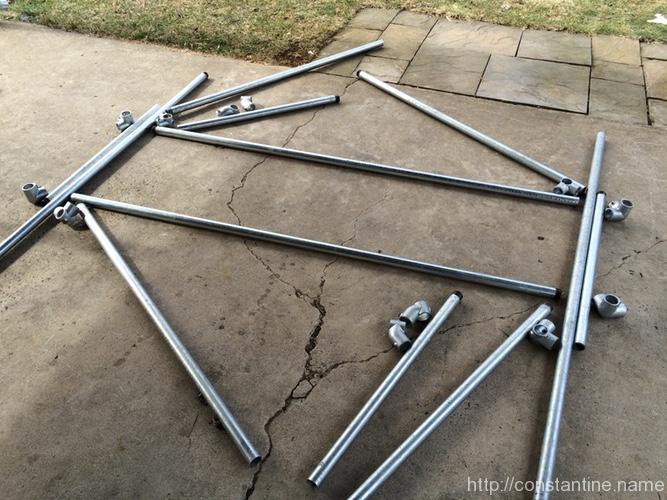 Assemble the ride side (which will be vertical). Do the two uprights and the top 3-foot first. Note the 45° single outlet tee on the righthand vertical.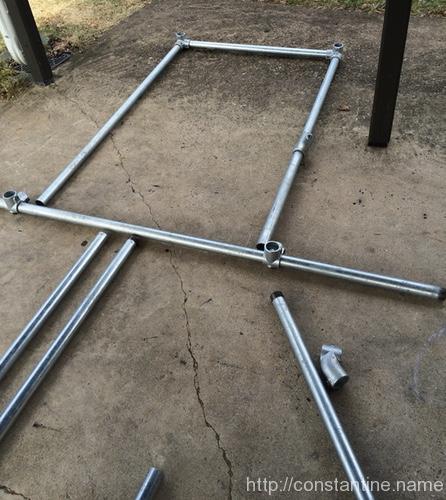 Next, clamp the verticals to the 90° two outlet tee (we're not using one of its outlets though.) Then clamp the 90° two outlet tees to the 7-foot base pipe. I just eyeballed the centering.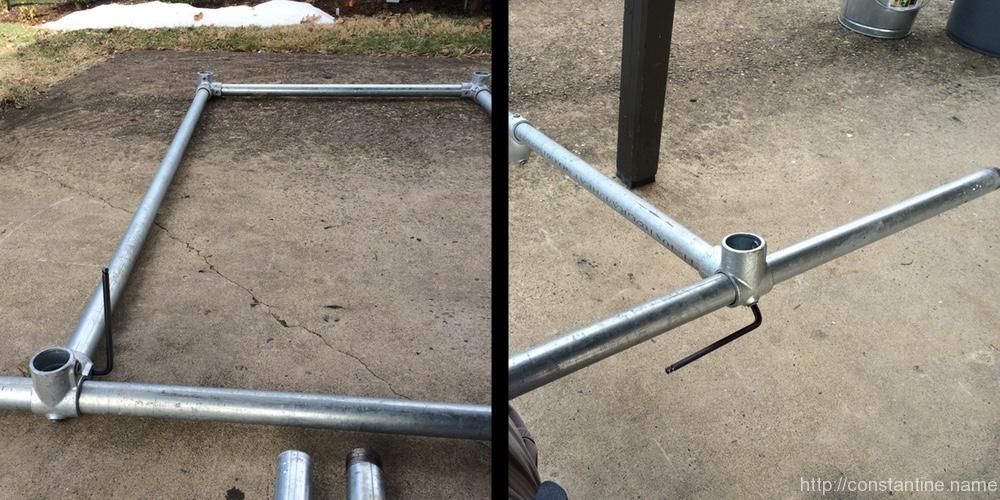 Stand this side up, and put a 7-foot pipe into one side. Remember to slip the other 45° single outlet on here. (Again, I snug these clamps down a bit so they don't go sliding.)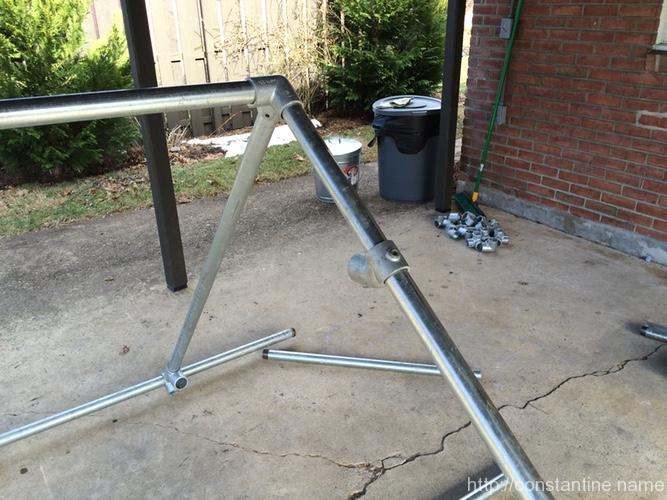 Assemble the other side; verticals, top pipe and bottom. Remember the 45° single outlet on the opposing vertical. Position the two assemblies like this: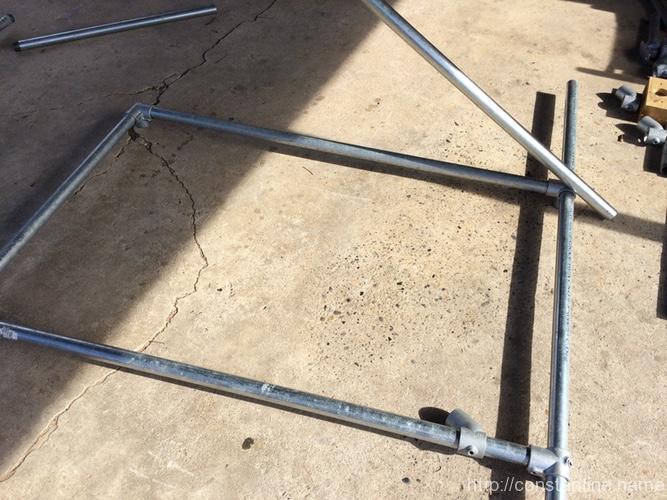 Stand up the side, lift up the 7-foot pipe and convince them to line up: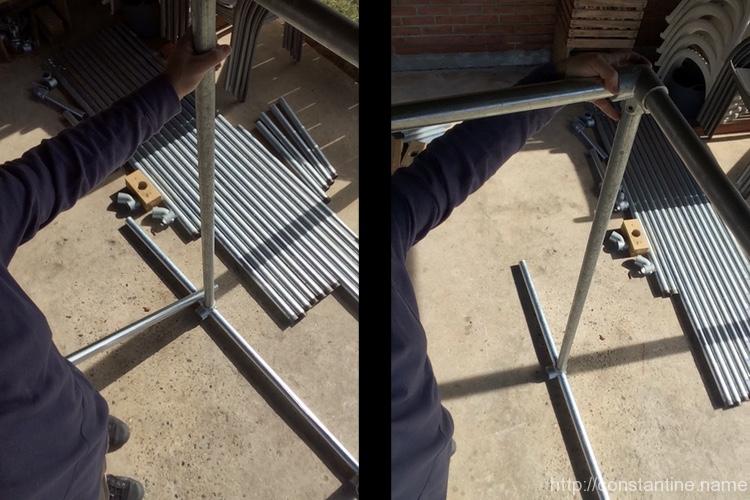 Fiddle the other 7-foot long side pipe into place. Make up both braces. (Bonus, if you have the extra 45° single outlet tees, you could add two more braces to this build.) Stick the feet on it (otherwise the 7-foot base legs don't actually touch to add stability – but you could shim them with whatever.)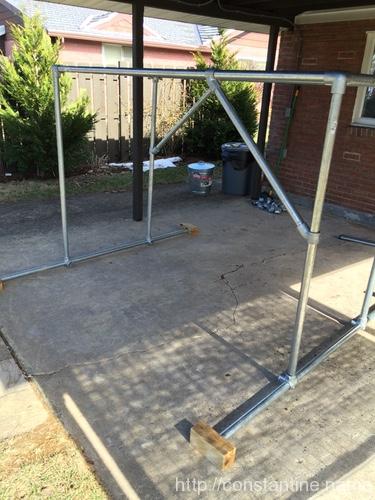 I took the above shot at about eye level – obviously, it's a 5-foot tall setup. And stable enough to do climbing and some gentle swinging.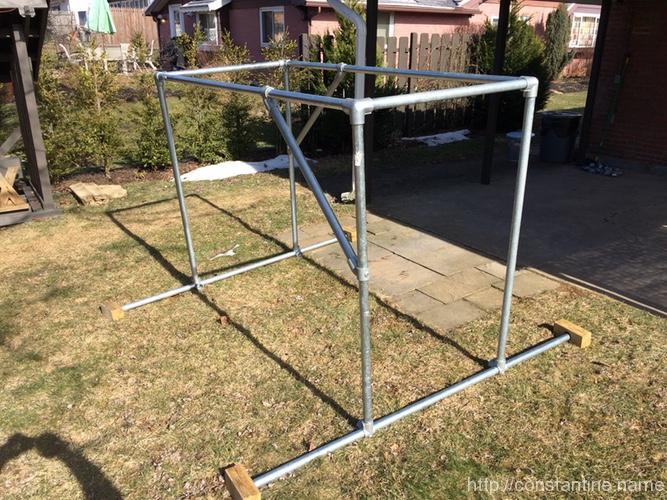 ɕ