My mission is creating better conversations to spread understanding and compassion.
Great conversation requires true listening, which is nearly a lost art that requires active practice. The key to its preservation lies in cultivating our natural, genuine curiosity. That curiosity will lead to understanding, and then to compassion.
I have a page for my thoughts on conversation. I hope you'll join me through my projects below, or by taking initiative in your own life, online or off.
---
My weekly email
I have a free weekly email. It comes out on Sundays and contains my reflections on interesting things I find laying about mixed with a selection of quotes worth pondering. There are no hooks, no affiliate links, and no guest posts— Here's what to expect. Like? Sign up.
Huzzah! Thank you for putting these out. They are quite enjoyable. I got to the white-on-orange and my brain started tingling. Maybe it was the lack of coffee but initially I could not place it. I suspect maybe there's some deep-seated psychological repression too. The theme of the essay(?) was clear to me without being explicit. Stephen King would be proud. Keep on,
~ Darin S.
---
Little Box of Quotes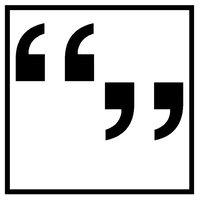 Would you like to receive a daily, random quote by email from my Little Box of Quotes?
A long long time ago I began collecting inspirational quotes and aphorisms. I kept them on the first version of my web site, where they were displayed randomly. But as time went on, I realized I wanted them where I would see them. Eventually I copied the fledgeling collection onto 3×5 cards and put them in a small box. As I find new ones, I add cards. Today, there are nearly 1,000 quotes and the collection continues to grow.
---
Discovery. Reflection. Efficacy.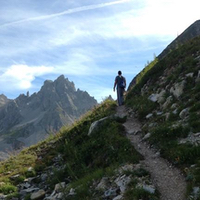 Those three words describe my practice—the journey of my whole life. As a part of my practice, this blog has a specific purpose: It's a vehicle for my process of reflection.
I wanted three words that reflect my practice in terms of its essentials, but which could also help others find their personal path to success. The words had to capture the ideas of action and thinking, doing and learning. They had to wrap up my process and philosophy in a way that captures who I am and provides value to others. I think that discovery and reflection applied iteratively, building on previous knowledge and success leads to continued growth. Repeated experience with success and growth leads to a recognition of efficacy where you understand that you have potential to be successful in almost anything.
---
A community for podcasters
In the Podcaster Community I've created a space for people who create podcasts — whether you're thinking about it, just starting out, or are publishing your 100th episode — I'd love for you to join me. Podcasting—creating podcasts, and helping others get started, learn and improve—is the biggest part of my efforts to serve my mission and to move towards my vision.
This community is a place where podcasters can share and amplify their enthusiasm for the art of podcasting. Podcasters collaborate in a supportive space, free to showcase their talents, refine their creative process, and sharpen their craft. My goal is to provide the tools and culture to enable positive interactions and create growth and development among our members. By sharing ideas in this space, podcast creators refine their knowledge, skills, and principles related to podcasting.
---
The Movers Mindset project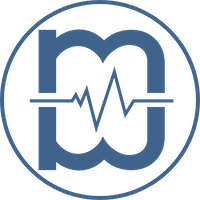 The Movers Mindset project examines the nature and philosophy of movement by exploring themes like independence, self-direction, and human excellence. In the Movers Mindset podcast, I talk with movement enthusiasts to learn who they are, what they do, and why they do it. There's a Movers Mindset tag here on this site, but for all things Movers Mindset, head over to https://moversmindset.com/.
The project grew from conversations I started having as part of my personal journey rediscovering movement. The project started late in 2015, and it was initially simply a web site that shared others' writing. The project grew, and in 2017 I started a companion podcast. In 2019 I created the Movers Mindset Forum where, my goal is to facilitate self-improvement by focusing on movement as a mastery practice and highlighting the processes of discovery and reflection. It's free to join, and the Forum provides the opportunity to interact with and learn from podcast guests, athletes, experts, and like-minded others.
---
More about this web site
If you're simply browsing, (again, welcome! :) take a look at the list of recent posts.
Where are the ads, the side bars of widgets, the sharing controls, the attention grabbing baubles?! I'm glad you noticed. My choice of site design is intentional; it's my way of demonstrating my respect for your time, dear reader.
To help you get around, I'll mention…
• There is a search in the ≡ menu at the top.
• Posts have tags at the bottom.
• There are a lot of tags. But you can see all the interesting tags on one page.
• A large number of my posts are "threaded" together into series. You'll notice this if you land on such a post; it will have links to follow the series, in addition to the usual links to move in date-posted order. There is also a page listing all the series.
• There's a surprising [to me] amount of photography here. The best-of-the-best are shown on the Featured Photography page.
• You can also jump to a random post.
• If you want to learn more about me, head to the About page.
ɕ