(Part 26 of 36 in series, 10,000 Reps Project)
Quick check in…
Time to start ramping up to larger numbers. Need to be doing 120 pull-ups in a day if I'm going to be able to do work-rest-work-rest-rest the rest of the way to 10K before the deadline. So Monday I'm going to try doing 4 trips to the bar with 25 pullups (rather than 5 trips of 20), then I can add a fifth trip in coming days to move above 100 reps for the day. We'll shall see. :P
200+ bar precisions is doable, so I think I'll plan for a while to double up (two days' reps, in one bar precision workout) since it's easier to just go out less often and crank out numbers.
The ladder push-ups thing is still going. I think we're within a week of it ending though (when the guy rotates home from deployment) so I'll shift to something less weird-looking at that point.
Also planning ahead to keep Saturday and Sunday open this coming weekend.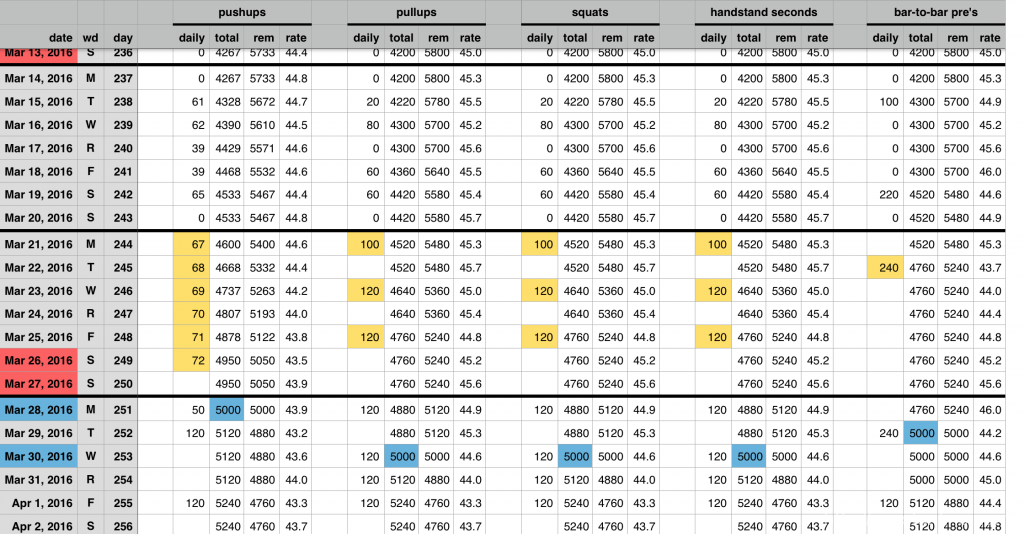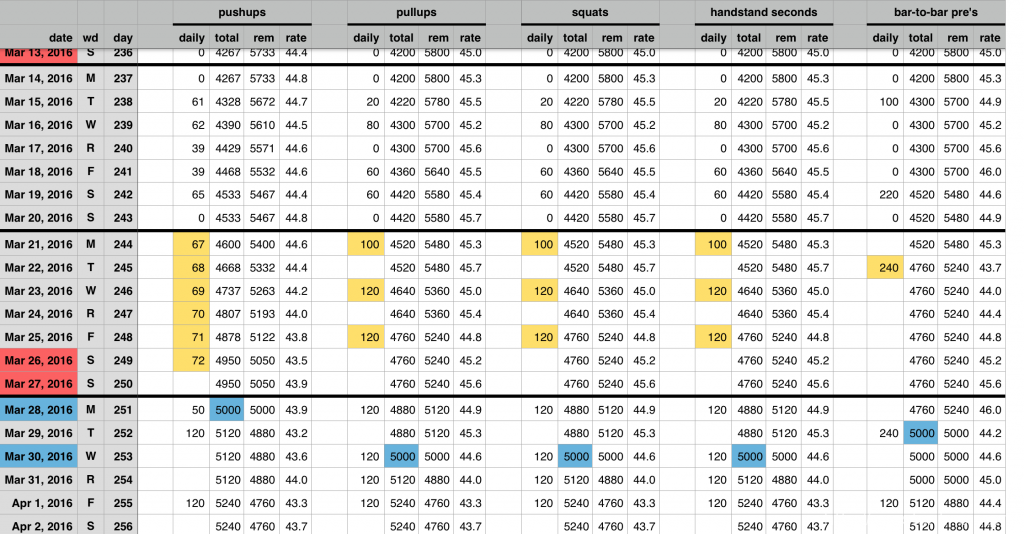 ɕ