The Stoics knew that fear was to be feared because of the miseries it creates. The things we fear pale in comparison to the damage we do to ourselves and others when we unthinkingly scramble to avoid them. An economic depression is bad; a panic is worse. A tough situation isn't helped by terror—it only makes things harder. And that's why we must resist it and reject it if we wish to turn this situation around.

~ Ryan Holiday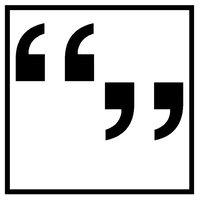 Would you like a daily quote from my Little Box of Quotes ?
A long long time ago I began collecting inspirational quotes and aphorisms. I kept them on the first version of my web site, where they were displayed randomly. But as time went on, I realized I wanted them where I would see them. Eventually I copied the fledgeling collection onto 3×5 cards and put them in a small box. As I find new ones, I add cards. Today, there are more than 1,000 quotes and the collection continues to grow.