I think we are well advised to keep on nodding terms with the people we used to be, whether we find them attractive company or not. Otherwise they turn up unannounced and surprise us, come hammering on the mind's door at 4 a.m. of a bad night and demand to know who deserted them, who betrayed them, who is going to make amends. We forget all too soon the things we thought we could never forget. We forget the loves and the betrayals alike, forget what we whispered and what we screamed, forget who we were.

~ Joan Didion from, https://www.brainpickings.org/2012/11/19/joan-didion-on-keeping-a-notebook/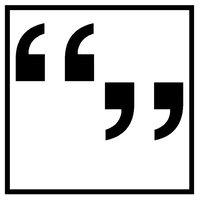 Would you like a daily quote from my Little Box of Quotes ?
A long long time ago I began collecting inspirational quotes and aphorisms. I kept them on the first version of my web site, where they were displayed randomly. But as time went on, I realized I wanted them where I would see them. Eventually I copied the fledgeling collection onto 3×5 cards and put them in a small box. As I find new ones, I add cards. Today, there are more than 1,000 quotes and the collection continues to grow.