Epithets for yourself: Upright. modest. Straightforward. Sane. Cooperative. Disinterested.

Try not to exchange them for others. And if you should forfeit them, set about getting them back. Keep in mind that "sanity" means understanding things—each individual thing—for what they are. And not losing the thread. And "cooperation" means accepting what nature assignes you—accepting it willingly. And "disinterest" means that the intelligence should rise about the movements of the flesh—the rough and the smooth alike. Should rise about fame, above death, and everything like them.

~ Marcus Aurelius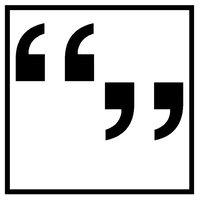 Would you like a daily quote from my Little Box of Quotes ?
A long long time ago I began collecting inspirational quotes and aphorisms. I kept them on the first version of my web site, where they were displayed randomly. But as time went on, I realized I wanted them where I would see them. Eventually I copied the fledgeling collection onto 3×5 cards and put them in a small box. As I find new ones, I add cards. Today, there are nearly 1,000 quotes and the collection continues to grow.