A book is made from a tree. It is an assemblage of flat, flexible parts (still called 'leaves') imprinted with dark pigmented squiggles. One glance at it and you hear the voice of another person, perhaps someone dead for thousands of years. Across the millennia, the author is speaking, clearly and silently, inside your head, directly to you. Writing is perhaps the greatest of human inventions, binding together people, citizens of distant epochs, who never knew one another. Books break the shackles of time, proof that humans can work magic.

~ Carl Sagan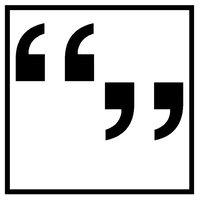 Would you like a daily quote from my Little Box of Quotes ?
A long long time ago I began collecting inspirational quotes and aphorisms. I kept them on the first version of my web site, where they were displayed randomly. But as time went on, I realized I wanted them where I would see them. Eventually I copied the fledgeling collection onto 3×5 cards and put them in a small box. As I find new ones, I add cards. Today, there are more than 1,000 quotes and the collection continues to grow.