Out of about 2,000 photos that Mike and I took, I think this is the only one that shows both of us. Here are a few more non-climbing shots showing just how incredibly awesome the scenery is.
Ok, well, one more climbing photo. I'm sorry, but this photo is just off-the-charts awesome.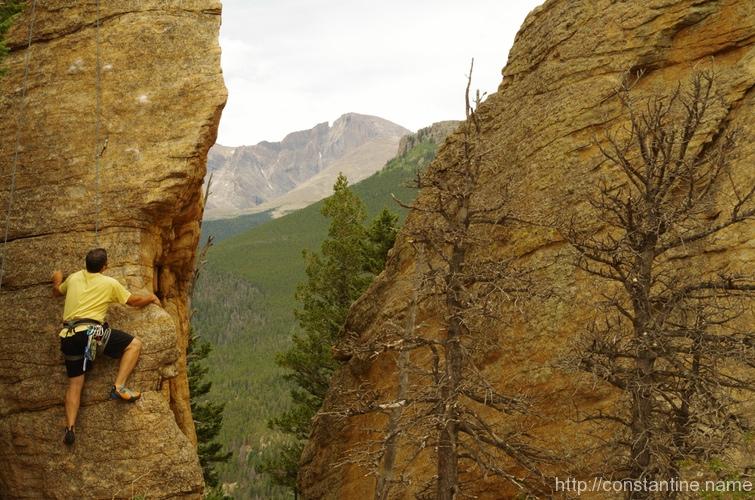 When you park at Lily Lake, the first thing you see is this hillside that looks like Godzilla. We arrived before the sun was fully shining into the valley, and it was eerily quiet. it's the perfect first-look when you're about to hike into something called "Jurassic Park".
Just to the east(left) of the epic "Edge of Time" route, lies "East of Eden". I had given up on the hardest part of Edge of Time, very near the bottom, and so I shuffled over to East of Eden. From East of Eden I climbed up above the crux and worked my way back over to finish out the Edge of Time.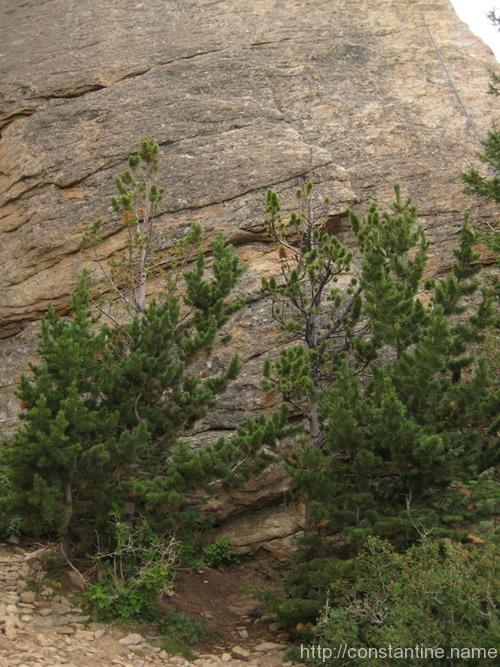 True story bro': I started up one of the trees at the base of East of Eden for about 8 feet, and one of the guys we were climbing with goes, "Craig, I love your attitude!" (Because I refused to give up on getting to the top of the Edge of Time.) Halfway up the tree I shouted back, "up is UP!" …all of which I thought was hysterical, because if you know me well, you know that generally you'd say I have a "bad attitude." What can I say, Colorado brings out your best!
words words words photos words words Awesome words words Spectacular words words 'Nuf said.
ɕ