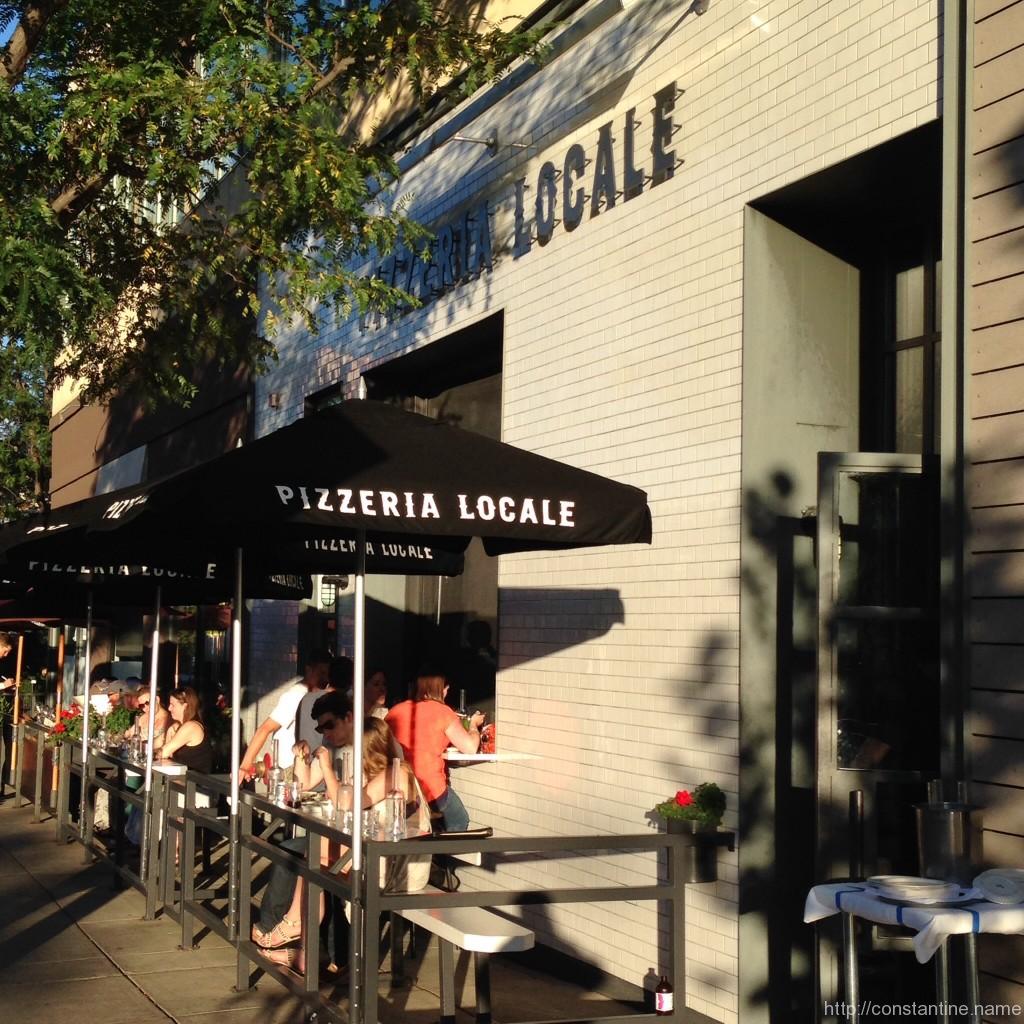 On Saturday (23rd) I found my way to Pizzeria Locale on Pearl St in Boulder.
Mike was working all day, so I took the opportunity to followup on a friend's suggestion and tried Pizzeria Locale for dinner. After a whole week of doing the "dirt bag" climber thing, this meal was ambrosia.
Bruschetta (with green olive tapinade), Italian Chianti, Margherita pizza, Budino (butterscotch pudding with caramel and nuts), and cappuccino; What a delight it was to eat a nicely paced meal!
ɕ