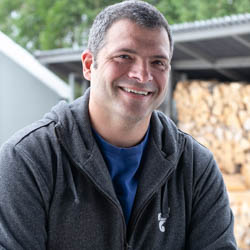 My mission is creating better conversations to spread understanding and compassion.
Great conversation requires true listening, which is nearly a lost art that requires active practice. The key to its preservation lies in cultivating our natural, genuine curiosity. That curiosity will lead to understanding, and then to compassion.
This page contains jumping off points for my thoughts on conversation.
As a podcast guest — Often I talk about conversation on other people's podcasts. I can't keep an up-to-date list; sorry. Please go to the list of my appearances on PodChaser, and scroll down to guest appearances. There you can, hopefully, find a specific episode that peaks your interest.
My writing — I have a number of posts here tagged Thoughts on conversation. These simply spring up as I'm moved to write. Note that you can subscribe to this blog's weekly email; Click the envelope icon top-right, or start here.
Practicing conversation — I sometimes lead sessions practicing conversation, described as:
We talk with others every day, but how often do we intentionally practice the art of conversation? In a format similar to speed-dating, we'll have a short instruction segment, then pair up and practice, regroup, discuss what we've learned, go deeper, and then repeat the cycle. This is a chill session with actionable take-aways and lots of practice time. We'll exercise our brains, expand our minds, and flex our social skills.

Participants will discover new ways to approach, and to improve, their own conversations. Context, intention, questions, beginnings, endings, depth, balance, purpose, … there's a dizzying array of possibilities! In this session we'll pick apart the complexity, and participants will practice individual facets of conversation.

There's also a session handout (PDF)