Most of us in life are tacticians, not strategists. We become so enmeshed in the conflicts we face that we can think only of how to get what we want in the battle we are currently facing. To think strategically is difficult and unnatural. You may imagine you are being strategic, but in all likelihood you are merely being tactical. To have the power that only strategy can bring, you must be able to elevate yourself above the battlefield, to focus on your long-term objectives, to craft an entire campaign, to get out of the reactive mode that so many battles in life lock you into.

~ Robert Greene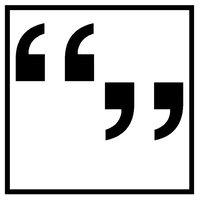 Would you like a daily quote from my Little Box of Quotes ?
A long long time ago I began collecting inspirational quotes and aphorisms. I kept them on the first version of my web site, where they were displayed randomly. But as time went on, I realized I wanted them where I would see them. Eventually I copied the fledgeling collection onto 3×5 cards and put them in a small box. As I find new ones, I add cards. Today, there are more than 1,000 quotes and the collection continues to grow.