Too often there is a chasm between our ideas and knowledge on the one hand and our actual experience on the other. We absorb trivia and information that take up mental space but get us nowhere. We read books that divert us but have little relevance to our daily lives. We have lofty ideas that we do not put into practice. We also have many rich experiences that we do not analyze enough, that do not inspire us with ideas, whose lessons we ignore. Strategy requires a constant contact between the two realms.

~ Robert Greene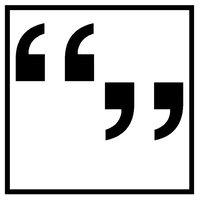 Would you like a daily quote from my Little Box of Quotes ?
A long long time ago I began collecting inspirational quotes and aphorisms. I kept them on the first version of my web site, where they were displayed randomly. But as time went on, I realized I wanted them where I would see them. Eventually I copied the fledgeling collection onto 3×5 cards and put them in a small box. As I find new ones, I add cards. Today, there are more than 1,000 quotes and the collection continues to grow.