We live in the age of philosophy, science, and intellect. Huge libraries are open for everyone. Everywhere we have schools, colleges, and universities which give us the wisdom of the people from many previous millennia. And what then? Have we become wiser for all this? Do we better understand our life, or the meaning of our existence? Do we know what is good for our life?

~ Jean Jacques Rousseau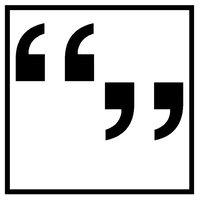 Would you like a daily quote from my Little Box of Quotes ?
A long long time ago I began collecting inspirational quotes and aphorisms. I kept them on the first version of my web site, where they were displayed randomly. But as time went on, I realized I wanted them where I would see them. Eventually I copied the fledgeling collection onto 3×5 cards and put them in a small box. As I find new ones, I add cards. Today, there are more than 1,000 quotes and the collection continues to grow.