Age. Age brings perspective in the fine clarity one gets at midnight, on the tracks, looking into the lights of an oncoming train. It dawns on you rather quickly: There's only so much time left. Only so many star-filled nights, snowfalls… brisk fall afternoons, rainy midsummer days. So how you conduct yourself and do your work matters. How you treat your friends, your family, your lover. On good days, a blessing falls over you. It wraps its arms around you and you're free and deeply in and of this world. That's your reward: Being here.

~ Bruce Springsteen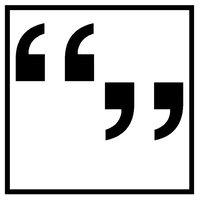 Would you like a daily quote from my Little Box of Quotes ?
A long long time ago I began collecting inspirational quotes and aphorisms. I kept them on the first version of my web site, where they were displayed randomly. But as time went on, I realized I wanted them where I would see them. Eventually I copied the fledgeling collection onto 3×5 cards and put them in a small box. As I find new ones, I add cards. Today, there are more than 1,000 quotes and the collection continues to grow.