Aristotle talked about three kinds of work, whereas in our modern world we tend to emphasize only two. The first is theoretical work, for which the end goal is truth. The second is practical work, where the objective is action. But there is a third: It is poietical work. The philosopher Martin Heidegger described poiesis as a "bringing-forth." This third type of work is the Essentialist way of approaching execution: An Essentialist produces more—brings forth more—by removing more instead of doing more.

~ Greg McKeown from Essentialism p188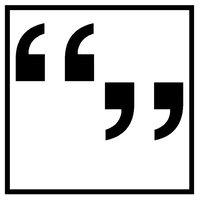 Would you like a daily quote from my Little Box of Quotes ?
A long long time ago I began collecting inspirational quotes and aphorisms. I kept them on the first version of my web site, where they were displayed randomly. But as time went on, I realized I wanted them where I would see them. Eventually I copied the fledgeling collection onto 3×5 cards and put them in a small box. As I find new ones, I add cards. Today, there are nearly 1,000 quotes and the collection continues to grow.