As climbers, we are inventors of our own goals, and must decide on our own how to achieve them. There is nobody else there. Nobody to control. We do extreme, dangerous things, and nobody else can say what is right or wrong. There is no moral loathing. We have only our instincts about human behavior, and in the end we are our own judges.

~ Reinhold Messner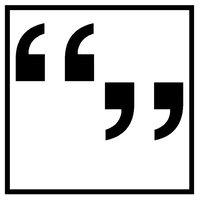 Would you like a daily quote from my Little Box of Quotes ?
A long long time ago I began collecting inspirational quotes and aphorisms. I kept them on the first version of my web site, where they were displayed randomly. But as time went on, I realized I wanted them where I would see them. Eventually I copied the fledgeling collection onto 3×5 cards and put them in a small box. As I find new ones, I add cards. Today, there are more than 1,000 quotes and the collection continues to grow.