Failing to consider second- and third-order consequences is the cause of a lot of painfully bad decisions, and it is especially deadly when the fist inferior option confirms your own biases. Never seize on the first available option, no matter how good it seems, before you've asked questions and explored.

~ Ray Dalio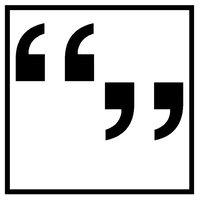 Would you like a daily quote from my Little Box of Quotes ?
A long long time ago I began collecting inspirational quotes and aphorisms. I kept them on the first version of my web site, where they were displayed randomly. But as time went on, I realized I wanted them where I would see them. Eventually I copied the fledgeling collection onto 3×5 cards and put them in a small box. As I find new ones, I add cards. Today, there are nearly 1,000 quotes and the collection continues to grow.