[…] enter the real world as soon as you can. […] I mean for you to get off of social media, to get out of the big cities, and to re-connect with what's real: Nature, your soul, your inner child. Respect yourself. Most of the world is asleep today, playing a small role in a gigantic illusion. You don't have to be. You can choose a different life. It's all within. You will know the answer when you take the time to find yourself and trust yourself.

~ Jérôme Jarre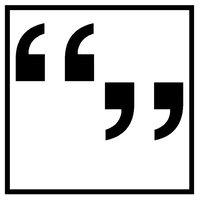 Would you like a daily quote from my Little Box of Quotes ?
A long long time ago I began collecting inspirational quotes and aphorisms. I kept them on the first version of my web site, where they were displayed randomly. But as time went on, I realized I wanted them where I would see them. Eventually I copied the fledgeling collection onto 3×5 cards and put them in a small box. As I find new ones, I add cards. Today, there are nearly 1,000 quotes and the collection continues to grow.