Storms make us stronger. If I had one message for young people embarking on life, it would be this. Don't shy away from the hard times. Tackle them head-on, move toward the path less trodden, riddled with obstacles, because most other people run at the first sign of battle. The storms give us a chance to define ourselves, to distinguish ourselves, and we always emerge from them stronger. The other key is to be kind along the way. Kindness matters so much on that journey of endeavor. It is what separates the good from great.

~ Bear Grylls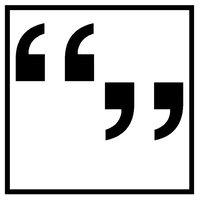 Would you like a daily quote from my Little Box of Quotes ?
A long long time ago I began collecting inspirational quotes and aphorisms. I kept them on the first version of my web site, where they were displayed randomly. But as time went on, I realized I wanted them where I would see them. Eventually I copied the fledgeling collection onto 3×5 cards and put them in a small box. As I find new ones, I add cards. Today, there are nearly 1,000 quotes and the collection continues to grow.