Books? How, or to what end? For is not reading a kind of preparation for living, but living itself made up of things other than books? It is as if an athlete, when he enters the stadium, should break down and weep because he is not exercising outside. This is what you were exercising for; this is what the jumping-weights, and the sand, and your young partners were all for. So are you now seeking for these, when it is the time for action?

~ Epictetus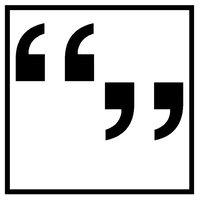 Would you like a daily quote from my Little Box of Quotes ?
A long long time ago I began collecting inspirational quotes and aphorisms. I kept them on the first version of my web site, where they were displayed randomly. But as time went on, I realized I wanted them where I would see them. Eventually I copied the fledgeling collection onto 3×5 cards and put them in a small box. As I find new ones, I add cards. Today, there are nearly 1,000 quotes and the collection continues to grow.