Some take nothing into account, and others want to take account for everything. They are always talking importance, always taking things too seriously, turning them into debate and mystery. Few bothersome things are important enough to bother with. It is folly to take to heart what you should turn your back on. Not the least of life's rules is to leave well enough alone.

~ Baltasar Gracián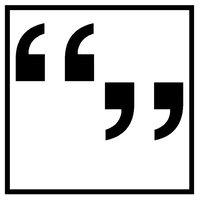 Would you like a daily quote from my Little Box of Quotes ?
A long long time ago I began collecting inspirational quotes and aphorisms. I kept them on the first version of my web site, where they were displayed randomly. But as time went on, I realized I wanted them where I would see them. Eventually I copied the fledgeling collection onto 3×5 cards and put them in a small box. As I find new ones, I add cards. Today, there are nearly 1,000 quotes and the collection continues to grow.