A political victory, a rise in rents, the recovery of your sick, or return of your absent friend, or some other quite external event, raises your spirits, and you think good days are preparing for you. Do not believe it. Nothing can bring you peace but yourself. Nothing can bring you peace by the triumph of principles.

~ Ralph Waldo Emerson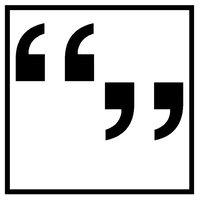 Would you like a daily quote from my Little Box of Quotes ?
A long long time ago I began collecting inspirational quotes and aphorisms. I kept them on the first version of my web site, where they were displayed randomly. But as time went on, I realized I wanted them where I would see them. Eventually I copied the fledgeling collection onto 3×5 cards and put them in a small box. As I find new ones, I add cards. Today, there are nearly 1,000 quotes and the collection continues to grow.