The keys to life are running and reading. When you're running, there's a little person that talks to you and says, "Oh I'm tired. My lung's about to pop. I'm so hurt. There's no way I can possibly continue." You want to quit. If you learn how to defeat that person when you're running, you will know how to not quit when things get hard in your life. For reading: there have been gazillions of people that have lived before all of us. There's no new problem you could have–with your parents, with school, with a bully. There's no new problem that someone hasn't already had and written about it in a book.

~ Will Smith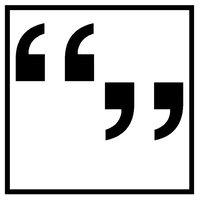 Would you like a daily quote from my Little Box of Quotes ?
A long long time ago I began collecting inspirational quotes and aphorisms. I kept them on the first version of my web site, where they were displayed randomly. But as time went on, I realized I wanted them where I would see them. Eventually I copied the fledgeling collection onto 3×5 cards and put them in a small box. As I find new ones, I add cards. Today, there are more than 1,000 quotes and the collection continues to grow.