A human being is a part of the whole called by us universe, a part limited in time and space. He experiences himself, his thoughts and feeling as something separated from the rest, a kind of optical delusion of his consciousness. This delusion is a kind of prison for us, restricting us to our personal desires and to affection for a few persons nearest to us. Our task must be to free ourselves from this prison by widening our circle of compassion to embrace all living creatures and the whole of nature in its beauty.

~ Albert Einstein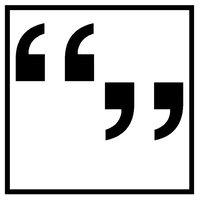 Would you like a daily quote from my Little Box of Quotes ?
A long long time ago I began collecting inspirational quotes and aphorisms. I kept them on the first version of my web site, where they were displayed randomly. But as time went on, I realized I wanted them where I would see them. Eventually I copied the fledgeling collection onto 3×5 cards and put them in a small box. As I find new ones, I add cards. Today, there are more than 1,000 quotes and the collection continues to grow.